We will raise Indonesian Spirits
A taste of the Spice Islands
We will raise Indonesian spirits by….
Our commitment to producing authentic, small batch craft spirits in a world class distillery
Creating memorable experiences worthy of raising a glass of spirits
Giving back to our communities to raise their spirits
It's our north star, it is a set of principles that we live and breathe that guide everything we do in the distillery.
It's our moral code, it reminds us who we are, and why we do what we do. It's our promise to you.
We are in love with Indonesian produce – We will search the archipelago for the best Indonesian flavours and ingredients
We never compromise, ever – Only the best will do. No artificial flavouring, no fake products, no shortcuts
We are true to our word – A promise made is a promise kept. No tricks, no lies, no false claims
We innovate – We will go where nobody has gone before. We will lead, not follow
One big happy family – And that family includes, partners, suppliers, customers
and friends. And most importantly the communities of Bali
That's how we will raise Indonesian spirits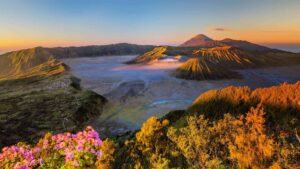 In love with Indonesian produce
Whether it's age old nutmeg trees from Banda, hand picked coffee from the misty highlands of Toraja, or the bold and beautiful Ginger Torch flower, we love Indonesian produce and continuously search for flavours which truly embody the Spirit of Indonesia.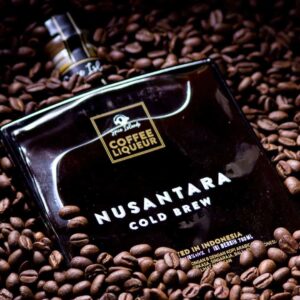 Raising Indonesian Spirits
We will Raise Indonesian Spirits and make people as passionate about Indonesian craft spirits as we are. We do this by elevating quality, making truly world class craft spirits, always authentically made and share Indonesia's unique flavours with the world.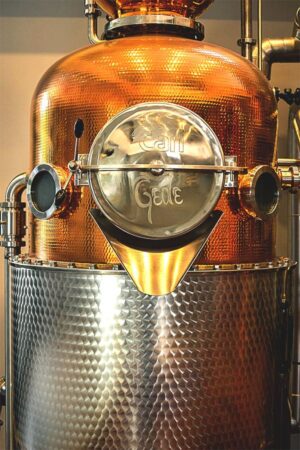 We never compromise, ever
Only the best is good enough. To make world class spirits, you need a world class mindset. This means world class distillers, and a world class distillery. No shortcuts. No fake flavours. No 'taking the easy route'. Striving to do better. In short, no compromise.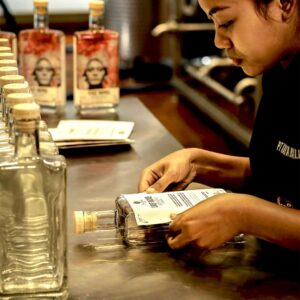 A promise made is a promise kept. Honesty is our creed. We make our craft spirits authentically, and we are open about how we make them. What you see is what you get. We welcome you to come visit our distillery, try our beverages and raise your spirits.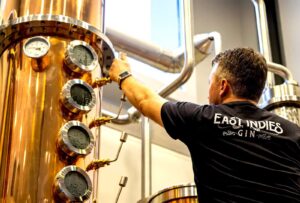 We innovate. We never cut & paste
We never stop experimenting with Indonesia's world class flavours, or the latest techniques and innovations from around the world. We push the limits of what's possible, and what others say isn't possible for one simple purpose. To raise Indonesian spirits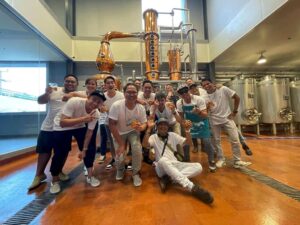 One big happy and extended family
As anyone who is in the drinks industry knows, we are one big family. Whether it is our team members, our customers or our local Indonesian communities, we truly care about our people by investing time and effort in training, educating and giving back.